[fusion_builder_container hundred_percent="no" equal_height_columns="no" hide_on_mobile="small-visibility,medium-visibility,large-visibility" background_position="center center" background_repeat="no-repeat" fade="no" background_parallax="none" parallax_speed="0.3″ video_aspect_ratio="16:9″ video_loop="yes" video_mute="yes" overlay_opacity="0.5″ border_style="solid"][fusion_builder_row][fusion_builder_column type="1_1″ layout="1_1″ background_position="left top" background_color="" border_size="" border_color="" border_style="solid" border_position="all" spacing="yes" background_image="" background_repeat="no-repeat" padding="" margin_top="0px" margin_bottom="0px" class="" id="" animation_type="" animation_speed="0.3″ animation_direction="left" hide_on_mobile="small-visibility,medium-visibility,large-visibility" center_content="no" last="no" min_height="" hover_type="none" link=""][fusion_text]
Spark CrossFit – CrossFit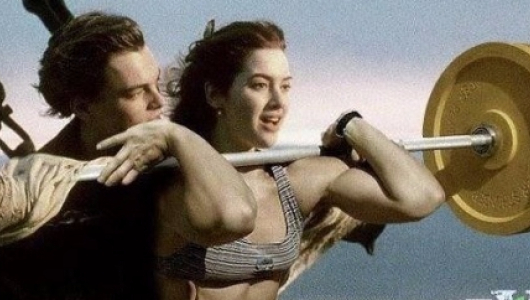 Warm-up
GENERAL WARM-UP (0:00-8:00)
1) Joint Prep Routine
SKILL AND INSTRUCTION (8:00-15:00)
Hang Power Clean Progression
*5-7 reps at each piece of the progression and 5-10 reps at the full movement.
**Do 3-5 Air Squats after each piece of the progression
TRANSITION AND BUILD UP (15:00-25:00)
Go over range of motion standards and scaling options. Then:
3 Rounds
3 Hang Power Cleans (increase weight each round)
3-5 Wall Ball Shots
Partner Workout
(25:00-50:00)
Metcon (Time)
With a Partner, 5 Rounds for Time of:
20 Hang Power Cleans (155/105)
40 Wall Ball Shot (20/14 lb ball to 10/9′ target)
*One person works at a time
INTENDED STIMULUS
This a hip extension and squat focused workout with a moderate load on the clean. Times will be around the 20 minute mark for most teams.
SCALING OPTIONS
1) Intermediate
Do the volume but lessen the load to a weight where they can do 10 Hang Power Cleans unbroken. 115-135/75-95 would be general recommendations for this group.
2) Novice
With a partner
5 Rounds
12 Hang Power Cleans (light load)
25 Wall Ball (lighter ball and lower height)
Cool Down
50:00-60:00
1) Bike or Row 3-5 minutes
2) Couch Stretch, 90 seconds per side
[/fusion_text][/fusion_builder_column][/fusion_builder_row][/fusion_builder_container]