Spark CrossFit – Weightlifting & Barbell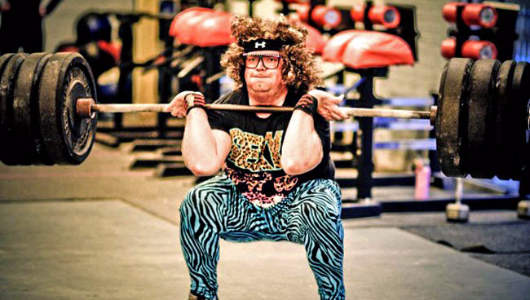 Warm-up
Jump Rope Warm-up (No Measure)
0:00-15:00
1) Tabata Jump Rope Drill Set #1- 8 intervals.

1- Singles

2- Side to Side bunny hop

3- Alternating legs

4- In and out

5- High knee

6- Butt Kickers

7- Double Under

8- Double Under or Triple Under
*Go through the series 1 time. Spending 20 seconds at each movement and resting 10 seconds between movements
Jerk Warm-Up (No Measure)
30/25 Cal Row or Bike
w/ Barbell

Front Rack Stretch

6 Good Mornings

6 Pause Front Squats

10 Over and Back Presses

15 Second OH Barbell Hold

6 Jerk Dips

6 Push Presses

6 Jerk Balances

6 Push Jerks

6 Split Jerks
Skill & Instruction
Split jerk fundamentals and footwork drills with PVC pipe. Coach queuing movement as a group.
Weightlifting
Jerk Complex (Build to Today's Heavy Complex in 5 sets)
1 Clean + 1 Front Squat + 1 Jerk

(15:00)
Today is not a max day for this complex, but work with weights you know you can hit and focus on the quality of the complex. Judge the quality based on the jerk speed and footwork.
Power Output
Metcon (No Measure)
NOT for time:

Accumulate 50 Reps Bench Press (BW x 1/.65)
*rack the bar and do 15 GHD situps or V-ups each time you break on the bench.
Scale if BW is challenging to a weight you can start with a set of 10 at.
Metcon (5 Rounds for reps)
5 Attempts at reaching max wattage output on the assault bike.
Have a partner assist in watching the wattage meter on the bike and record each round.
This is an all out effort from a stop and should take now longer than 15 seconds to reach.
Strongest guys should be 1700+ watts peak, and top ladies should reach 1000+ watts
Cool Down
Cool Down (No Measure)
Coaches Choice!